Muzikalia / Listen to the new Sons of Med EP
Sons of Med is a band from Barcelona formed by Victor Carvajal (lead guitar), Ignasi Padrós (voice and guitar), Carlos Gálvez (bass) and Albert Camacho (drums). The band was born in 2017 and from the beginning they are clearly influenced by the blues. On the one hand, its members admire the old school bluesmen, while on the other hand they have also grown up with current bands such as The Black Keys or Kaleo. In these two years the group has given more than 50 concerts all over Spain, and also some abroad.
Throughout 2019 Sons of Med have released some singles, like "I wanna know" or "Life goes on", anticipating an EP that finally saw the light about a month ago: On Route. It contains 5 tracks, among which are the aforementioned singles, recorded and produced by Carlos Dueñas at Arctic Wave Studio. An EP in which they update the old blues sound, combining it with rock to produce a mix that goes beyond the classic blues-rock of the 60's to adapt it to the current times, even approaching indie rock with a sound that sometimes runs between Black Keys and Arctic Monkeys. The lyrics deal with everyday issues of today's society, basically related to the emotional dissatisfaction of the new generations, and also feminism.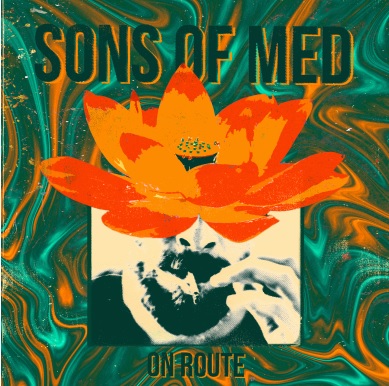 Sons of Med will be presenting their new EP On Route in Barcelona next January 30th as part of the EnCantados Series. A cycle organized by the journalist Núria Martorell which is the first musical cycle with sign language, live and on YouTube. Artists such as El Niño de la Hipoteca, Yonse and Xarim Aresté have already participated in this cycle. You can find more information at this link.
You can listen to On Route, the new Sons of Med, on Spotify.